Freight charges from Australia are high, on Dangerous Goods items especially. If you buy your Flake in bulk it can work out cheaper. Ask us for the dimensions of your order and Total weight for you to organize your own personalized freight forwarder. 
When Considering freighting your Flakes direct to you:
Air Freight (can be 1 Day to 1 week)
Sea Freight (Shipping 1-3 weeks depending on your current location)
Insurance (please obtain your own insurance)
HS Code for Flake - 39069000 (required By Customs)
Goods Description - Decorative Coloured Flakes (for use on seamless Walls and Floors)(The Flakes are waterbase non-DG's)
You will find our Designer Flakes are the least costing part of the job, it's all in the way you use your Flake on your job that will determine how much or how less of the Flake you will need. All the expense is with the epoxy base coatings and the clear top coatings.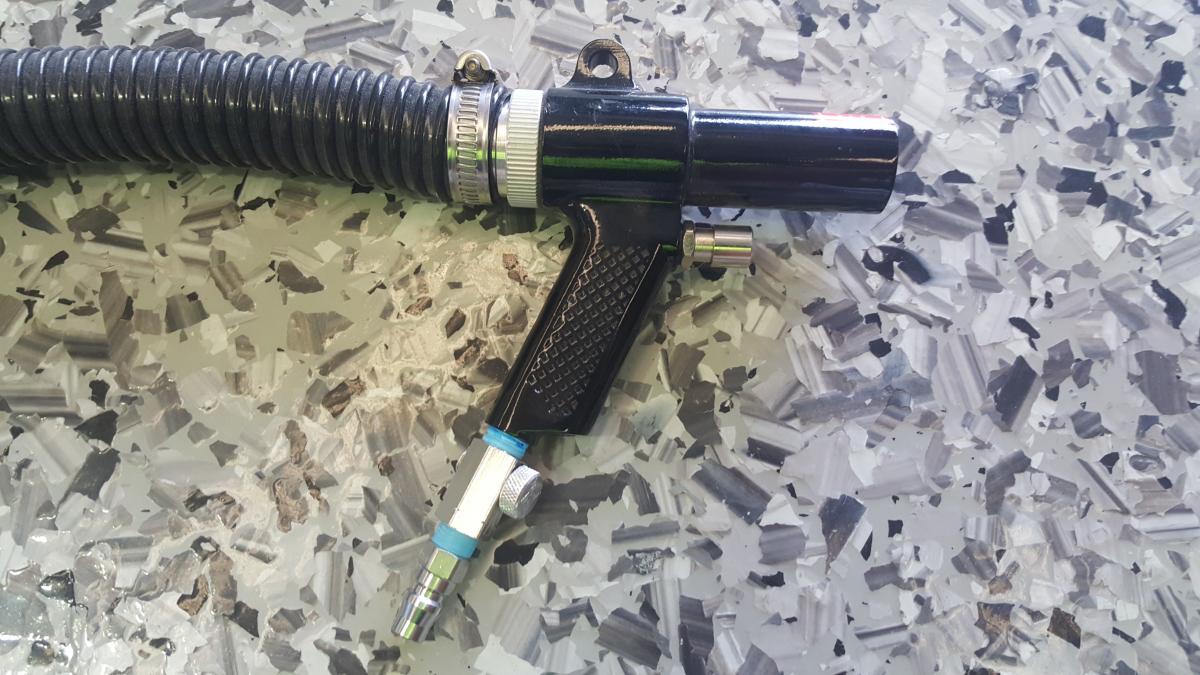 Broadcasting your Flakes onto your surfaces can be achieved a lot easier now if done by using the latest Flake broadcasting spray Gun now Available through sales@tradesmanswarehouse.com.au
We have a standard recommended coverage rate available for you with all our Flakes or you are more then welcome to work out your own coverage rates. Depending on hand broadcasting or the use a the Flaking Gun.
Scatter Flaking is the cheapest way to cover your floor with Flakes. This technique requires planning to get an even overall coverage of Flakes without running short of Product.
An expert Flaking job will make all the difference in the end.
After the flakes have dried into the epoxy coating after 4 - 24 hours you can then blow the excess Flake into a corner for easy collection.
Collecting these flakes then can be use on your next project if clean and not contaminated from foreign particals, however they will not be crisp as the originals and you can mix new with old. (once you scrap, sweep or sand your floor or wall then these flakes will have to be discarded).
 Our Flakes are the finest quality in the world and we stand behind our 100% Guarantee on their make up.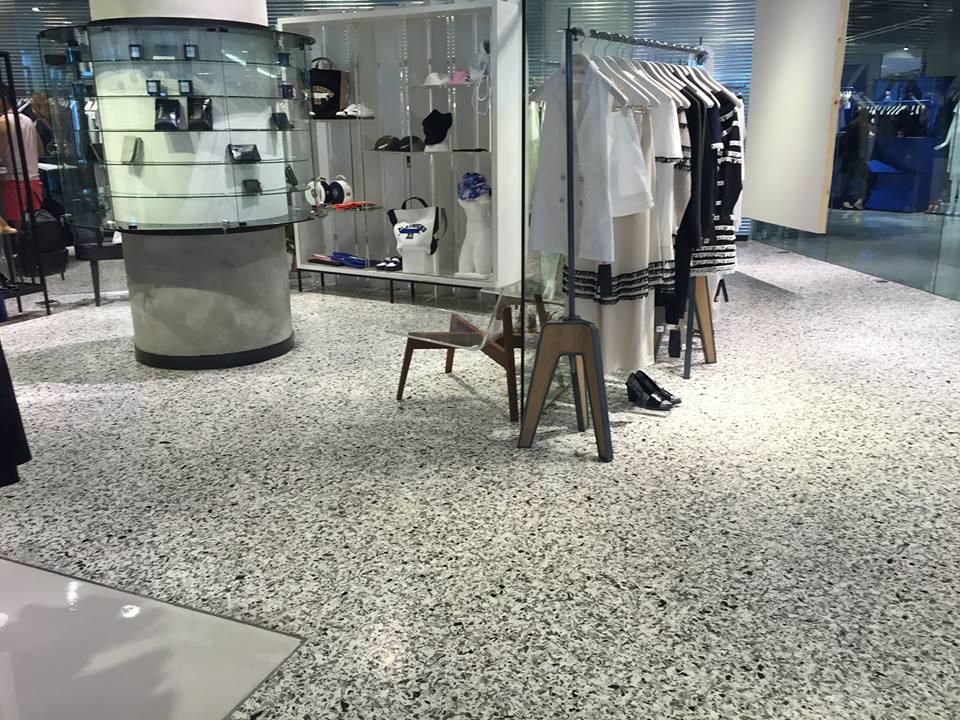 * photo shown is a Shop in Bangkok Thailand using our Black XL Classic Flakes on white base coating (care of Flowcrete Asia)